We provide Web Sites security and Web Sites servers security setting up with high performance
Website Antivirus & Firewall are absolute unique solution. It's possible to use on any CMS and any website to detect already known and unknown viruses with advanced heuristic algorithm.
Spam Protection & Input Sanitization & DNSBL Integration
 Protection from Spammers and Spam Bots that aim to spam your website. Especially, those who integrate with some of the best Spam Databases (DNSBL) to protect your website from Bad Visitors. Include, protection Module that automatically sanitizes all incoming and outgoing requests and responses. Real-time scanning of all requests.
Features Services for Web Servers
Many failed and fast using of brute force to cross the website security, it needs firewall setting up to protect the server and websites from attackers. Preventing the attackers and block them by detection system of the firewall to ensure that the websites and server are safe and secure from hackers.

DDoS protection works by using algorithms and advanced software to monitor incoming traffic to the website. Any traffic that isn't legitimate is denied access, whereas legitimate traffic continues to filter through to the site. DDoS protection options generally guard against attacks up to certain size.
Web sites payment gateway security
Payment gateways to ensure smooth safe and secure transactions in order to keep your payments more secure and reliable. Use PayPal, Stripe, and other payment gateways platform safely with more effective. Get benefits from all the features like Deposit, Payout, Transfer, Exchange, Request Payment, Ticketing system, Revenues, Merchants, Merchant Payment etc. So, when users have claims at any payment, you have everything secure in advance.
Website Antivirus can detect a malware code and remove it. Especially, if your website has been hacked before, you need to do this scanning to avoid backdoor which ease for the attackers to come back and hack your website.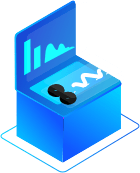 Files in web space for web site; especially, the interactive websites which has uploaded files from visitors can include some suspicious files. By scanning the web site files online, you can maintain security and avoid risks.